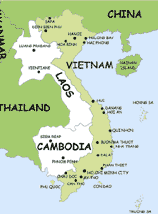 ANNAM JUNK
Classic Vietnam Junk in 14th Century, Circa in Tran dynasty. $ USD 120 2 Days/ 1 night (per person in double cabin)
info@viaggivietnam.com

Emeraude Cruise
Classic French Colonial Paddle Wheeler Replica - circa 1906! $USD 170, 2 Giorni/ 1 Notte (per persona in cabina doppia)
info@viaggivietnam.com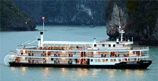 + 84-944941999

Sede Principale:
Add: Suite 2405-25 T1-Hoang Dao Thuy Str-Hanoi
Tel: (84-4)35333305/
Mobile:84-944941999
Fax: (84-4) 35332865
info@viaggivietnam.com
www.viaggivietnam.com

Represent in Italy
Agenzia "A Viaggi"
Viale Regina Elena, 91
Camucia - Cortona (AR)
Tel. +39 0575 605089
Fax. +39 0575 605090
P.Iva: 01630920518 - REA: AR127223

EMERAUDE CRUISE
2 Days and 1 Nights
From $170 USD (per person based on two sharing )

Day 1: Hanoi/Halong-Emeraude Cruise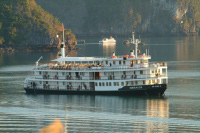 Leave Hanoi by road for Halong Bay. Enjoy the journey through the rich farmlands of the Red River Delta and the scenery of rice fields, water buffalo and everyday Vietnamese village life. Arrive in Halong . Enjoy a cocktail at the quay at Tuan Chau before boarding the Emeraude, a wonderful replica of one of the classic steamships of the colonial era of French Indochina. With 37 luxurious air-conditioned cabins, a restaurant, two bars and a sundeck this is the ultimate Halong Bay experience. Lunch is served on board at 13:00. Whilst cruising on the emerald green waters of the bay try a traditional Vietnamese or foot massage as an optional extra. Another optional extra is high tea served on the sundeck in the late afternoon. A sunset cocktail is served on the sundeck at 18:30 followed by a buffet dinner between 20:00 and 23:00. Overnight on board the Emeraude. (L,D)
Day 2: Emeraude Cruise-Halong/ Hanoi
Wake up to fresh coffee and a wholesome breakfast before cruising back to Tuan Chau quay. Early morning Tai Chi is an optional extra on the sundeck from 6:00 to 7:00 before breakfast. Arrive back at Tuan Chau at 8:30 for disembarkation. Return to hanoi.(B)
Including: Welcome drink, 2 main meals, 1 breakfast, fresh fruit, free tea and coffee, visit ticket, insurance, English speaking guide, 1 night accommodation on board, boat cruise. Private transfer with A/C car or van from Hanoi to Halong and verse.
Excluding: Drinks , telephone , laundry, personal expense.
The History of Emeraude Cruise
In 1910 a paddle steamer called the Emeraude was offering unforgettable cruises in Halong Bay for visitors to what was then French Indochina. The Emeraude was part of a flotilla owned by the Roque family who had left Bordeaux in 1858 in search of adventure and fortune. Over a period of more than 50 years they found both. After several ups and downs including successful trading and timber businesses, near bankruptcy and being taken hostage by pirates, the Roque brothers built Emeraude, Perle, Saphir, Rubis and Onyx to ferry passengers and freight along the waterways of Indochina and cruise on magnificent Halong Bay.Today the Emeraude offers a regular cruise service on board a luxurious replicasteamer with 39 cabins meticulously designed to evoke the nostalgic charm of colonial Indochina.
About Emeraude Cruise
Rooms

Each bespoke cabin exudes warmth and character with high standards of workmanship, distinguished style and impeccable service. With its polished wooden floors and brass fixtures and fittings the Emeraude's rooms offer timeless elegance.
Restaurant and Bars

The Emeraude's restaurant offers delicious, freshly caught local seafood and other specialities. While enjoying breathtaking views of the bay, passengers can enjoy the simple and honest flavours of traditional fare.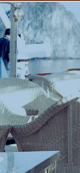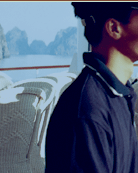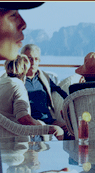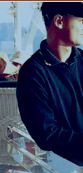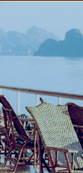 From the sun deck, passengers can enjoy a soothing foot massage while sipping a refreshing cocktail and gazing at the rock formations reflected in the crystal clear water of the bay. The Emeraude's huge paddle wheel opens to reveal a swimming deck offering passengers the opportunity to swim in the calm waters of the bay surrounded by the majestic scenery.At dawn, that most magical time as the sun rises, the soft and graceful movements of a t'ai chi class on the deck complement the atmospheric silence of the bay.